Hier ist es im Sommer schon beinahe eine Unausgesprochene Tradition, dass man hin und wieder Abends gemeinsam in die Eisdiele spaziert um das Wochenende ausklingen zu lassen. So auch letztes Wochenende hier geschehen. Dazu eine Portion Farbe in den Accessoires und ein bunter Ausgang ist garantiert.
Das hübsche Shirt (Passt das nicht einfach so wahnsinnig gut zu mir?!) habe ich von meinen lieben Nachbarn bekommen, die die aller süßesten Zwillingsmädels im ganzen Universum haben. Sie begrüßen mich früh morgens schon durchs Küchenfenster in den neuen Tag. DANKE <3
Summer is ice-cream time over here. It is an unspoken tradition to go for a walk in the evening and get some yummy it alien ice-cream for the way back home. Thats how we also did it last weekend. That time I got an extra portion of color in my accessories.
This lovely shirt (Which fits me simply perfectly right?!) was a present from my great neighbors with the cutest and most charming twin girls in the whole wide world, who greet me every morning through the kitchen window. THANKS a lot <3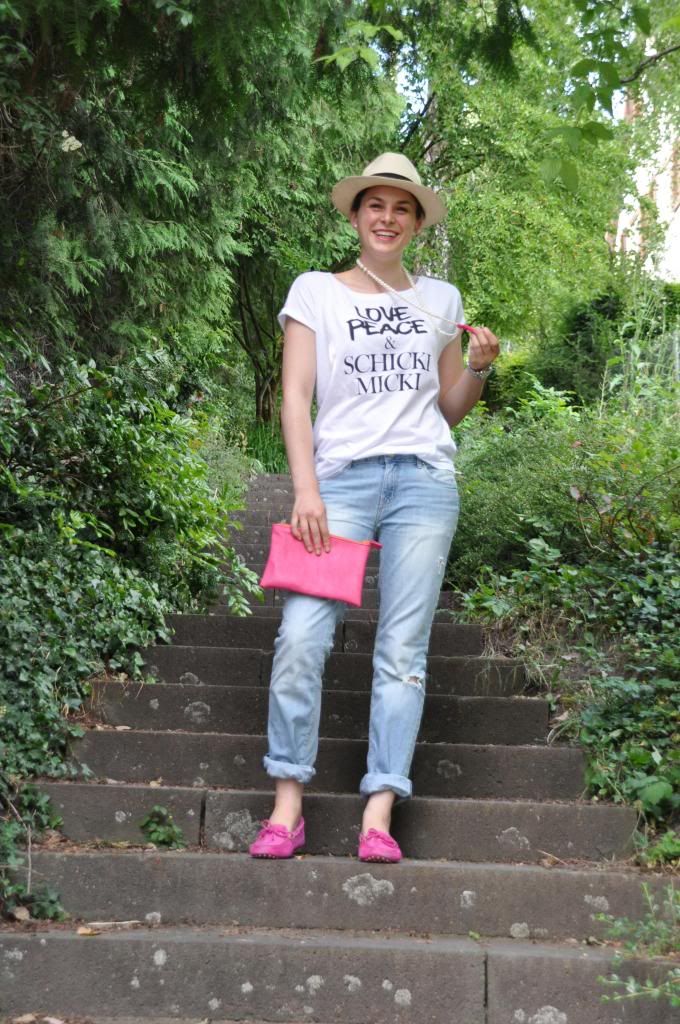 Mit dabei auch die tolle Sommer Tassle Kette, die ganz easy nachgebastelt werden kann. Für die Anleitung
hier entlang
. And wärmeren Sommertagen empfiehlt es sich die boyfriend Jeans einfach gegen eine Shorts zu tauschen.
I wore my beloved summer tassle necklace, which can easily be made by you. Check out the instructions here. On warmer summer days simply change the boyfriend jeans in a pair of jeans shorts and you're also perfectly set.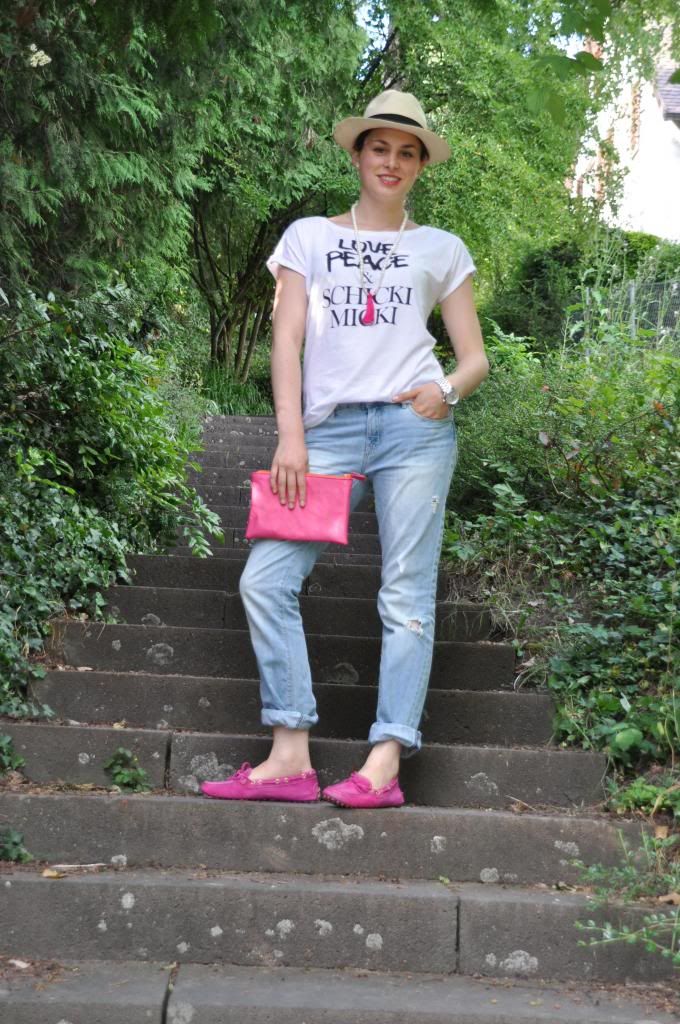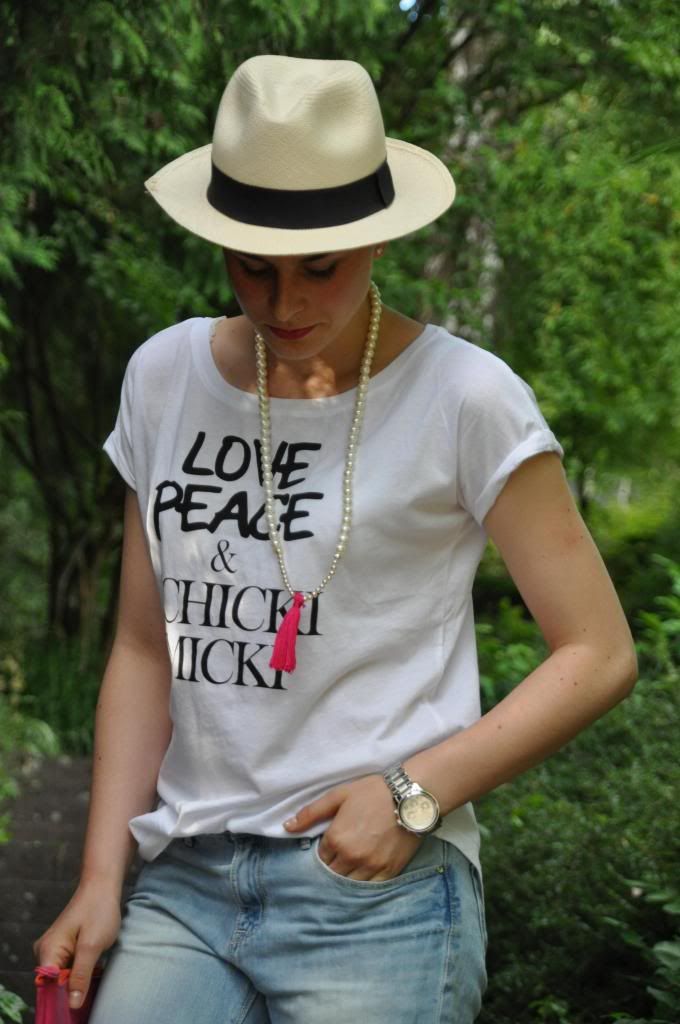 Blazer H&M, Jeans and Bag ZARA, Tshirt Hippie Love, Hat J.Crew, Shoes Lilienfels, Watch Michael Kors,
Necklace diy from here, Lips Rouge Dior No. 766
Habt ein schönes langes Wochenende ihr Lieben.
Have a wonderful long weekend everyone.