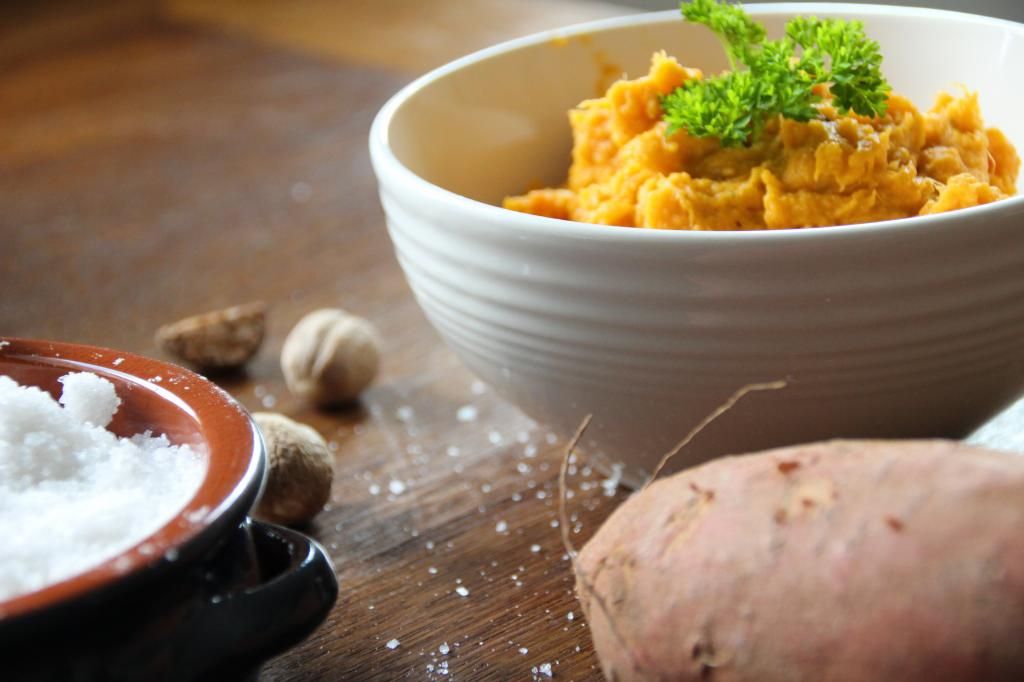 Jetzt wo der Herbst praktisch nicht nur vor der Türe steht sondern quasi schon eingetreten ist, ist es wieder Zeit für ein etwas deftigeres essen. Deswegen gibt es heute das erste Herbstrezept, dass nicht nur farblich und geschmacklich total gut in diese Jahreszeit passt, sondern auch noch vielfältig kombiniert als Beilage oder Hauptgericht fungieren kann. Ein leckeres Süßkartoffelpürre mit einem Hauch Cocos und einer leicht scharfen Chillinote, dass man sowohl zu Steak und Fisch essen kann, aber auch pur super lecker schmeckt.
Now since autumn does not only knock on the door but has already entered it's time for some more hearty food. So today is the day for the first autumn recipe on the blog, yummy mashed sweet potatoes with a hint of coconut and a light hot chili note. This recipe does not only fit autumn because of its color but also from its taste and the best thing: you can have it as side dish for steak or fish or enjoy it as main course with some toppings.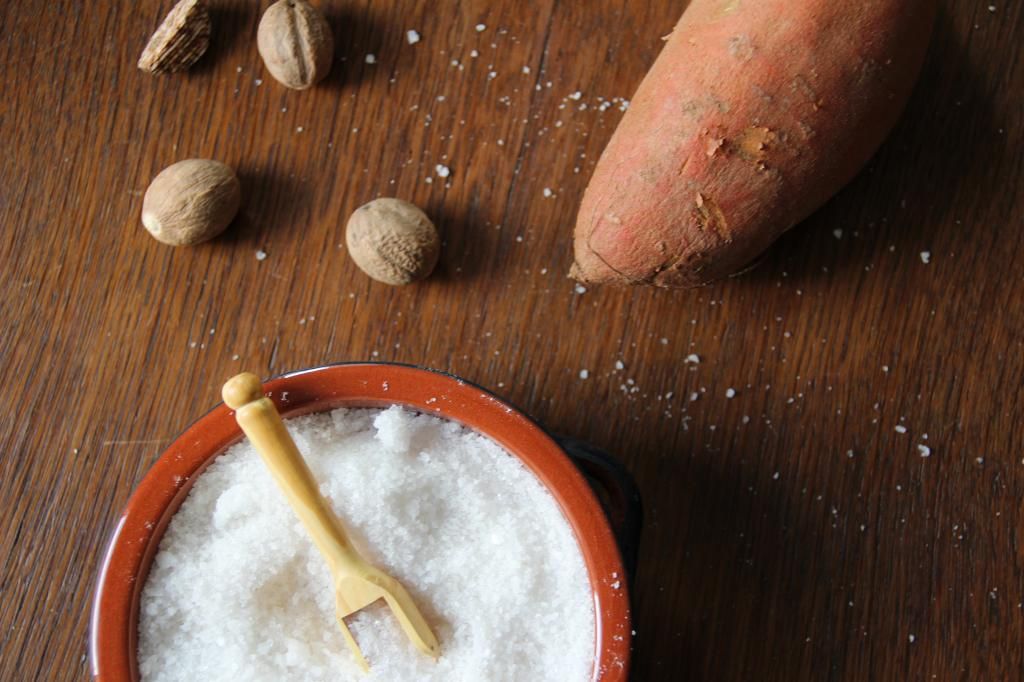 2 große Süßkartoffeln / 2 big sweet potatoes
1 kleine Dose Kokosmilch /

1 small can of coconut milk
Chiliflocken /

chili flakes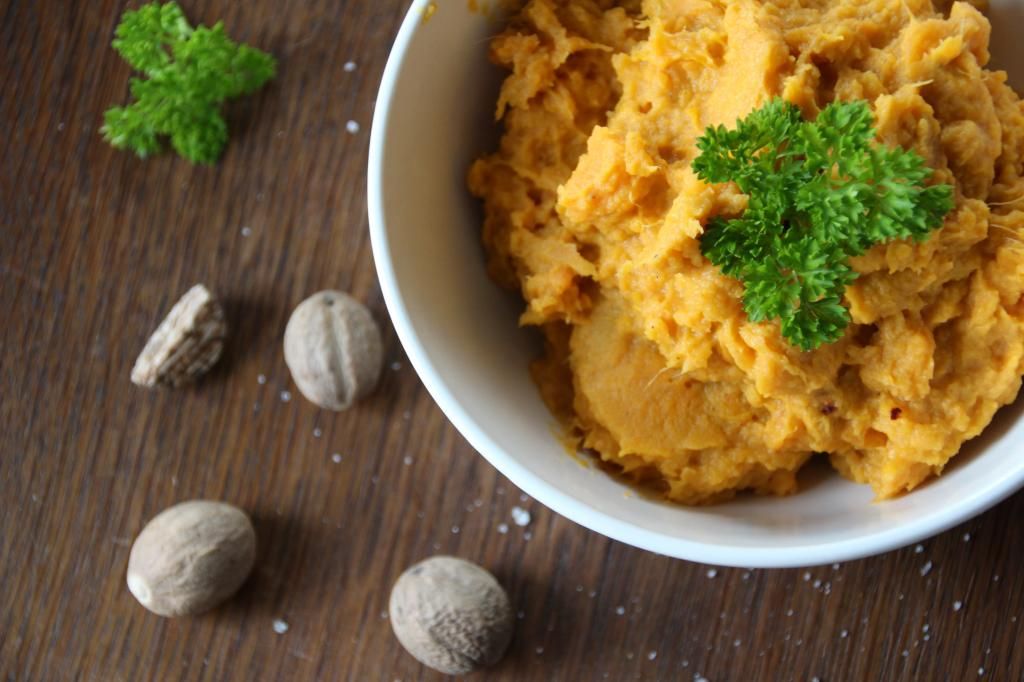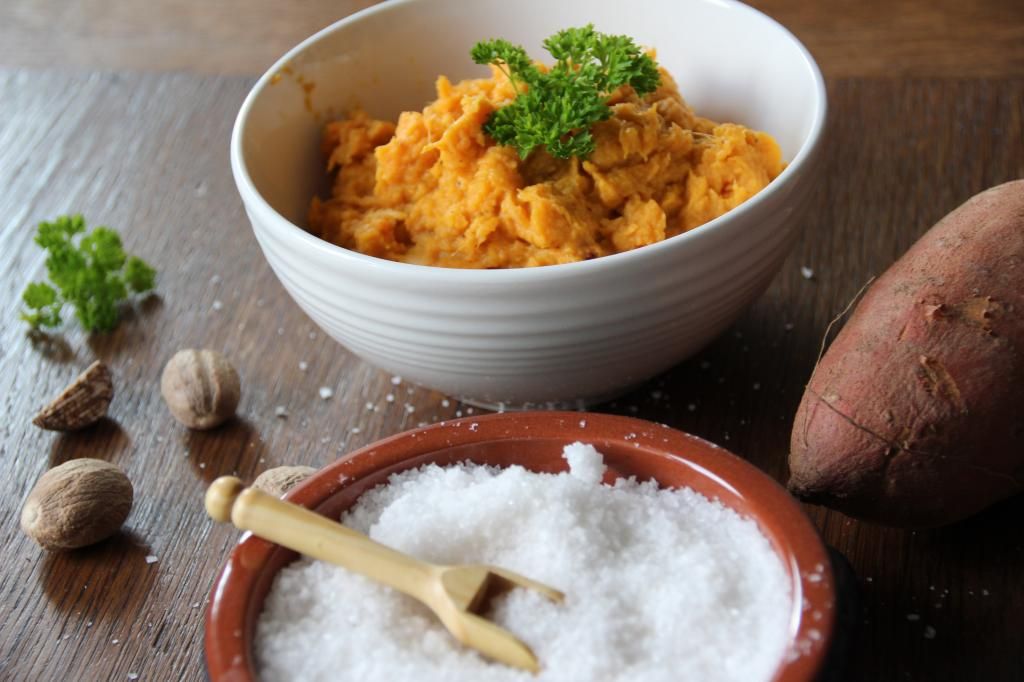 Die Süßkartoffeln weich kochen, wenn man mit einem Messer reinpiekst und sich die Kartoffel löst sind sie genau richtig. Die Kartoffeln Schälen und mit etwas Kokosmilch in eine Schüssel geben. Mit einem Pürierstab zu einer breiigen Masse verarbeiten. Mit Salz, Pfeffer, Muskat und Chilliflocken würzen. Nochmals gut vermengen. Ist das Püree zu steif noch etwas Kokosmilch hinzufügen - fertig!
Cook the sweet potatoes until they are soft (if you put a sharp knife it the potato it must easily come out again). Peel the potatoes and put in a bowl, add some coconut milk. Mash with a hand blender until it gets a smooth mass. Add salt, pepper, chili flakes and nutmeg. Stir around again and enjoy!
Was zählt zu euren liebsten Herbst Gemüsesorten?
What are your favorite autumn veggies?