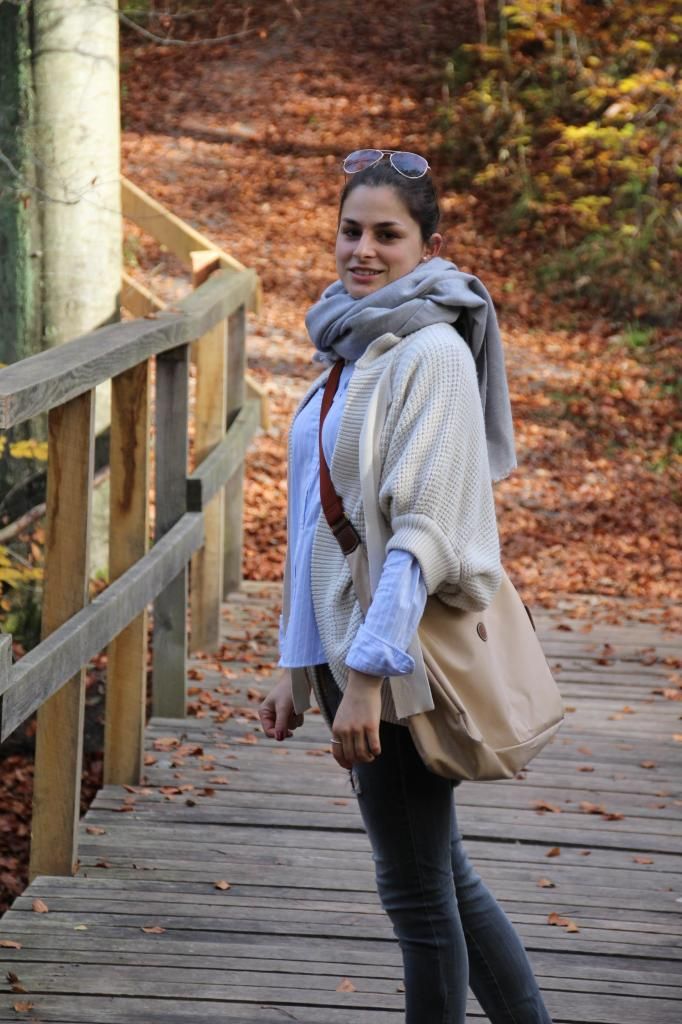 Hatte ich schon erwähnt, dass wir in letzter Zeit unheimlich Glück mit dem Wetter haben hier am Wochenende? Also habe ich die Zeit genutzt und wahrscheinlich den letzten Ausflug dieses Jahr in einen Biergarten unternommen. Ein großes Stück des Weges geht dabei durch Wald und auch wenn ich als Sommerkind alles am Sommer liebe, so mag ich es doch auch wie der Herbst langsam seine Kleider anzieht und die Natur bunt färbt, wie die Sonne durch die immer kahler werdenden Bäume blinzelt, hier und da ein ein (noch) nicht in den Süden ausgeflogener Vogel zwitschert und diese unheimlich gute Luft.
Wer meinen instagram feed kennt, der weiß, dass ich eine kleine schwäche für die Oxfordhemden mit 'diesem Pferd' drauf habe, besonders im Herbst mag ich sie sehr gern, weil der Stoff einfach doch ein wenig mehr Wärme gibt. Dazu gab es eines meiner Liebsten Teile im Herbst ein grobgestrickter langer Cardigan, der von nun an wieder im Dauereinsatz ist, wenn ich Abends noch schnell am Computer oder am Wochenende gemütlich mit einem Buch.
Und dann sind da noch meine Airmax - ich gebe zu, dass ich dachte ein solcher Schuhe würde niemals seinen Platz in meinem Schuhschrank finden. Über die letzten Jahre habe ich verschiedene Farben und Modelle anprobiert - als Konfrontationstherapie sozusagen und nie hat mir einer gefallen, immer waren sie zu klobig oder sahen einfach nicht gut aus an meinem Fuß und so fühlte ich mich irgendwie in meinem Denken bestätigt, jedenfalls bis ich dieses Modell anhatte. Anprobiert, verliebt und nun fast jedes Wochenende mein Begleiter.
Have I already mentioned that we were super lucky with the weekend weather recently? So I took time by the forelock and went for a nice long walk to the bee garden for a last time this year.
A huge part of the walk was through the forest and even when I am a total summer girl I really enjoy all these colures when autumn finally dresses the nature, I like the sun shining through the trees and the songs the birds which have not already moved to the warm south sing.
The ones of you who are following my instagram feed already know that one of my favorite pieces are the oxford shirts with this little horse and polo player. Especially during fall season their one of my most favorite piece to wear since they are warmer than a normal shirt but still dressy. On top I had one of my favorite pieces during fall and winter - this huge cardigan which is not only a perfect piece for evening spend in front of the computer but also for enjoying a weekend with my books.
And then there are my Airmax - I though this kind of shoe will never ever make its way into my shoe closet. I did a confrontation therapy to be sure about it an tried different models and colors and every time I felt like this shoes was simply to clumsy for me, it simply didn't fit - at least until I found this pair. I tried them on, fell in love and wear them nearly every weekend since then.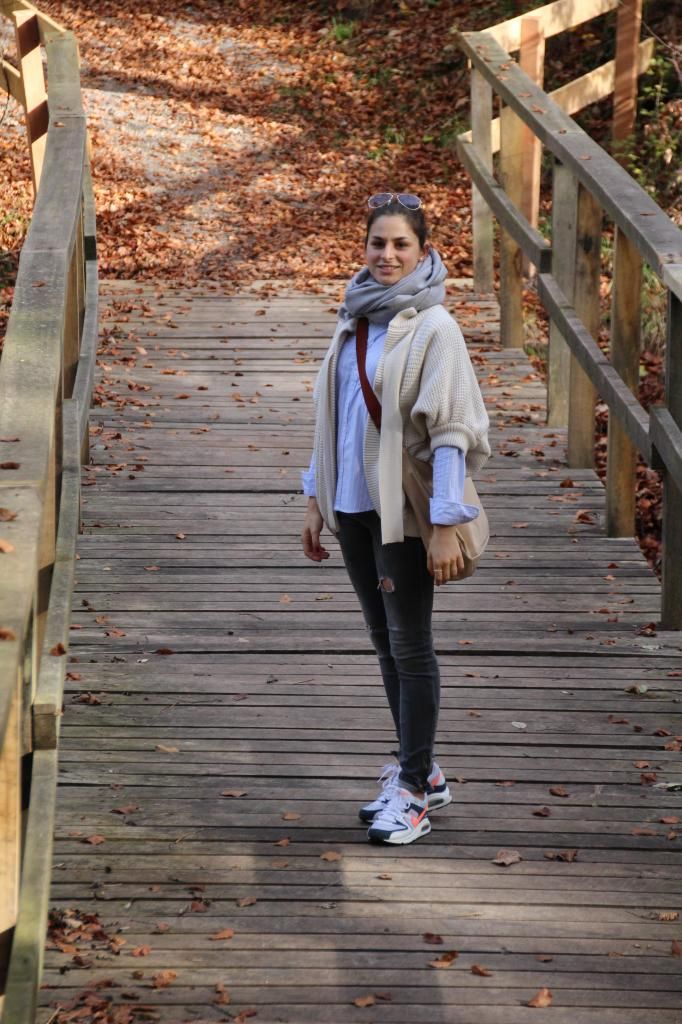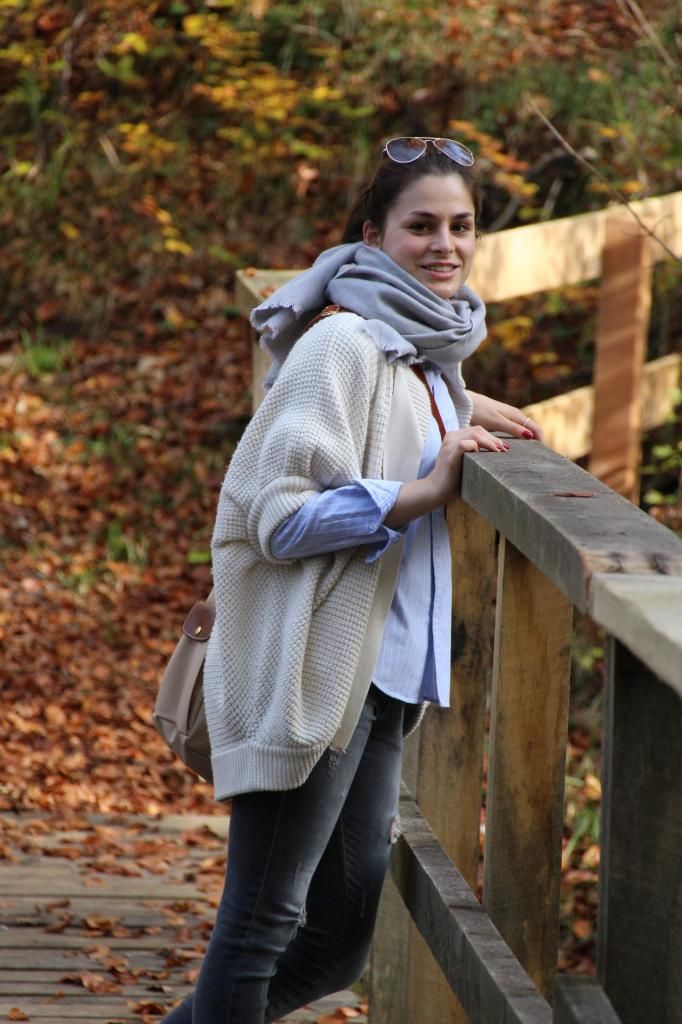 Have you guys ever had some clothes, shoes or accessories which you though would never move in with you and now you're more than in love?