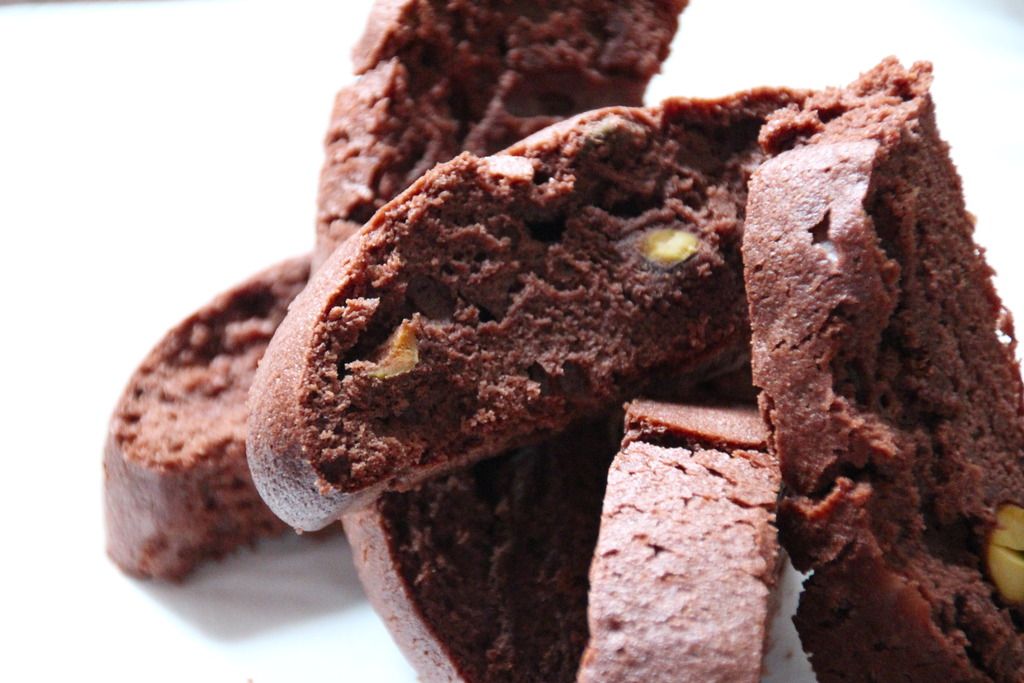 Wenn ich eingeladen bin, stehe ich nur ungern mit leeren Händen da und was gibt es da besseres als eine Tüte frische Schoko-Pistazien Cantuccini?! Seit ich das tolle Zucker, Zimt und Liebe Backbuch besitze ist dieses eines meiner liebsten Rezepte. Super einfach - super lecker lautet hier die Devise und das beste: sie kommen immer gut an!
Whenever I am invited by friends or family I prefer to not come empty handed what's better than a box of chocolate pistachio cantuccini?! Ever since I have the Zucker, Zimt and Liebe baking book this is one of my favorite recipes. Super easy - super yummy and the best thing: everyone likes them!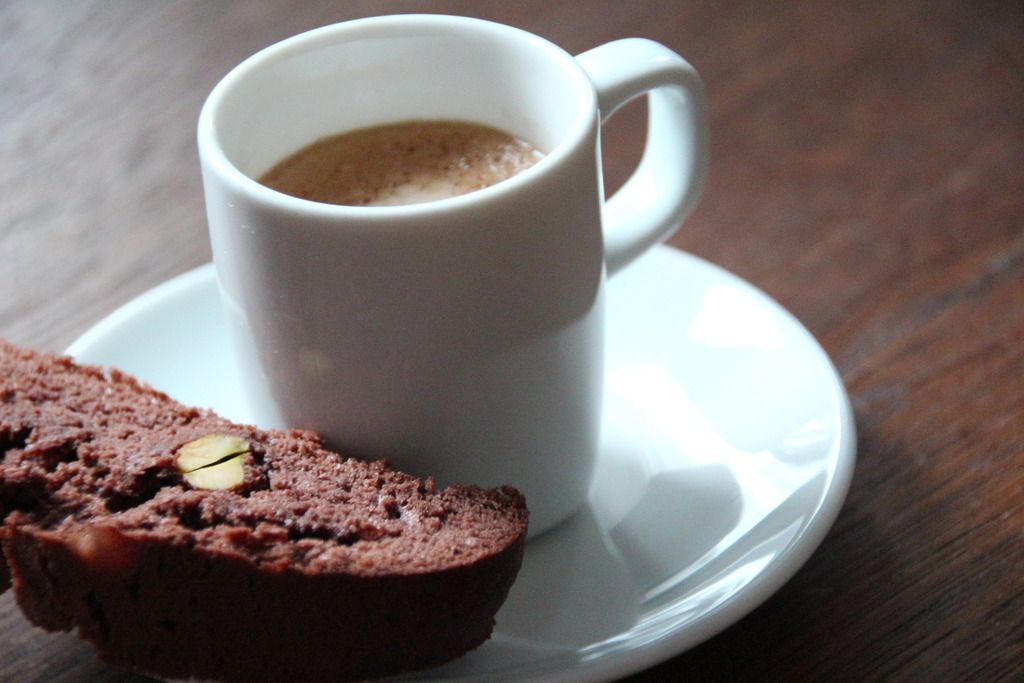 1 TL Backpulver / 1 ts baking soda
30gr umgesüßtes Kakaopulver / 30gr cocoa powder (unsweetened)
175ml Pflanzenöl / 175ml veg-oil
3 Eier / 3 eggs
225gr Zucker / 225gr sugar
70er geschälte Pistazien / 70gr peeled pistachios
Frischhaltefolie / plastic wrap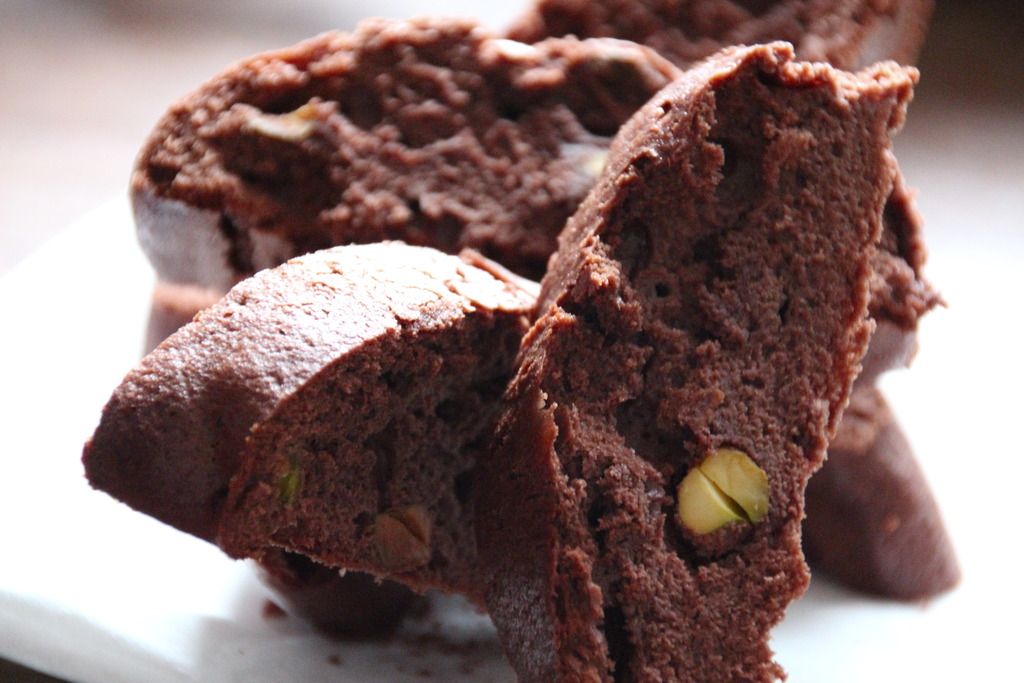 Zuerst die Mehl, Backpulver und Kakao mischen und in eine Schüssel sieben. In einer weiteren Schüssel Öl und Eier vermischen dann den Zucker hinzufügen.
First mix flour, baking soda and cocoa and filter in a bowl. Mix the oil and eggs in an extra bowl and add the sugar.
Bei niedriger Geschwindigkeit die gesiebte Mehlmischung hinzufügen, bis ein glatter Teig entsteht. Zum Schluss die Pistazien unterheben.
Add the filtered flour miix at low speed and mix until you have a smooth dough. At last fold in the pistachios.
Den Teig in zwei Teile teilen und je eine hälfte in Frischhaltefolie einrollen. Beide Rollen für 30 Minuten in den Gefrierschrank. In dieser Zeit kann der Ofen auf 175°C vorgeheizt werden.
Divide the dough in two separate parts and put each part in some plastic wrap. Then give the rolls in the freezer for 30 minutes and preheat the oven to 175°.
Die Teigrollen auf ein mit Backpapier belegtes Blech legen und für 25 Minuten im Ofen backen. Das Backblech aus dem Ofen nehmen und die Temperatur auf 150°C herunter drehen. Die Rollen gut auskühlen lassen und in ca. 1 - 2cm dicke Scheiben schneiden, flach auf dem Blech auslegen und für weitere 15 Minuten in den Ofen.
Place the dough rolls on a baking tray with baking paper and bake for 25 minutes. Let the rolls cool down and reduce the temperature to 150°C. Cut the rolls in slices between 1-2cm ans lie them on the baking tray. Put the tray for another 15 minutes back in the oven.
Dann Auskühlen lassen hübsch verpacken und anderen eine Freude machen!
Let them cool down again wrap and make other people happy!
Jeanny's Tipp: Cantuccini mit flüssiger Schokolade übergießen
Jeanny's Tip: Souse the cantuccinis with hot chocolate
Enjoy and lots of love